Consultant cashes in £9.3m on sale of Asia Pacific divison and announces management changes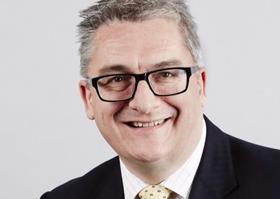 Sweett Group has announced it has sold its Asia Pacific division to rival consultant Currie & Brown for £9.3m in cash.
The sale includes Sweett's operations across Australia, China, Hong Kong, India, Macau, Malaysia, Singapore, Thailand and Vietnam.
Speaking to Building, Sweett chief executive Douglas McCormick (pictured) said the proceeds of the sale would be used to "significantly improve" the firm's net debt position, which reduces to circa £4m, down from £9.5m in April.
McCormick - who joined Sweett in February - kicked off the sale process for the divisions in April to generate cash to cut the firm's net debt and to focus efforts on the firm's expanding UK, Europe, the Middle East and US businesses.
McCormick said: "Early on it was fairly clear Sweett had to deal with its indebtedness. To do that we had to sell Asia. Financial stability is key and we needed room to manoeuvre. Our bankers are excellent and have given us huge support. [But] long term we need to be able to flex our financial muscles, as we move forward to being more profitable and cash generative."
He added: "In a perfect world would I like to have a global business? Yes. But survival and stability are much more important than having a vain geographical spread."
Sweett also announced changes to its executive team today - Derek Pitcher will be stepping down from the board as an executive director at the end of this month while Kim Berry, managing director of the sold Asia Pacific division, has also stepped down as an executive director with immediate effect in order to join Currie & Brown.
McCormick confirmed Pitcher remains Sweett's managing director for Europe, adding that the change in responsibilities was prompted by the sale and Berry's departure: "This would mean having just one operations director [Pitcher] on the PLC board - that just seemed untidy."
John Dodds, chairman of Sweett Group said: "I would like to thank Derek Pitcher for his contribution as an executive Director of the Company over the past 15 years and I appreciate and recognise his continued involvement in and contribution to the business.
"I would also like to thank Kim Berry for his contribution to Sweett Group over the four years that he has been on the Board and wish him well for the future."