The consultant posted losses on the back of the disposal and winding up of its operations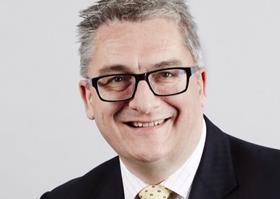 Sweett has recorded a £19.4m loss for the year in its last set of results as a listed firm, before its purchase by WSP Parsons Brinckerhoff for £24m is formally wrapped up next month.
The consultant lost £13.7m on the sale of its APAC and India businesses to Currie & Brown and reported £1.9m of operating losses in the Middle East.
Sweett also posted a £5.1m pre-tax loss, which the firm attributed to exceptional administrative expenses.
However, the company saw total turnover increase by 2.2% to £59.3m for the year ended 31 March 2016, up from £58m reported last year.
Sweett has been locked in a dispute with Currie & Brown over a readjustment to the £9.3m price agreed last year for the sale of the Asian and Indian businesses with Currie & Brown wanting a £1.7m reduction in the price due to the impact of currency exchange rate changes on the price.
The case went to arbitration and in a decision announced yesterday, arbiter, accountancy firm Grant Thornton, said Sweett should pay Currie & Brown £1.3m. Sweett said the money would be paid to Currie & Brown in due course and the matter was now finished.
The firm during the year decided to close its Middle East operations following a Serious Fraud Office investigation into bribery claims which subsequently Sweett admitted and was fined £2.3m – comprising a confiscation payment of £851,152 and a fine of £1.4m.
Sweett said the confiscation had been paid and the fine would be paid in two equal instalments, the first in February 2017 and the second a year later. The firm added that it had also paid £95,000 to meet the prosecution's legal costs.
The consultant said the closure of its Middle East operations was now "well advanced" and progressing at a lower cost than previously expected. Sweett anticipates the process to be largely completed by the end of March next year.
Douglas McCormick, chief executive of Sweett Group, said: "It has been a busy year for Sweett Group, a year in which we have delivered against all the key strategic priorities outlined in the spring of 2015. We have sold the APAC and India businesses; announced our exit from MENA; concluded the legacy SFO issues; and restructured the Group to operate across five separate regions.
"Most recently, it was announced the board had reached agreement on the terms of a recommended cash offer by WSP…joining WSP will provide Sweett with a stronger platform both operationally and financially for growth in the years ahead. I look forward with great enthusiasm as we embark on the next stage of our journey."