Consultant says materials and labour costs will jump this year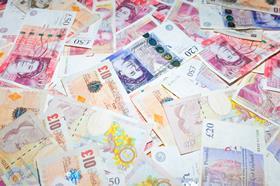 Turner & Townsend has warned firms to be wary of insolvency as weaker demand and rising input costs are set to pile further pressure on margins.
The caution follows a punishing year for construction, in which 2,924 firms became insolvent – the highest rate of any economic sector and a 29% above the UK's struggling retail industry.
In its latest UK market analysis, T&T said contractors expect tender prices to rise by 2.9% in 2019 but warned materials cost will increase by 5.3% and labour costs by 4.5%.
The firm says the underlying cause is a weakening demand in construction, noting that new orders in the third quarter of 2018 were down 31% from its 2017 high.
According to the report, only 28% of contractors expect the market to improve, compared to the 42% who expected it to in the first quarter of 2016 before that year's referendum on Brexit.
Paul Connolly, UK managing director of cost management at the firm, said: "Contractors and clients need to have their eyes on the pressure points that could push parts of the supply chain to the edge.
"It's essential for clients to be proactive about these risks – monitoring for warning signs, undertaking wide-ranging due diligence during procurement, and using project controls to pre-empt and correct problems at an early stage."