Consultant set to be project managers and cost consultants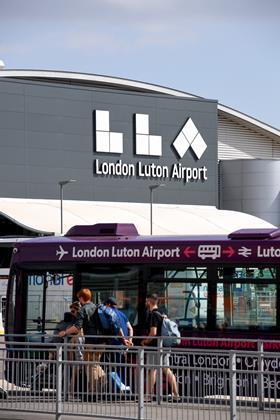 Turner & Townsend has landed two roles on a job for Luton Airport.
The consultant is set to act as project manager and cost consultant for the airport as it looks to build an additional taxiway.
While the contract was initially estimated to be worth £650,000, T&T is set to be paid £665,642 to carry out the job.
According to the contract award notice, which has been published on the Official Journal, Turner & Townsend beat out three other bidders for the job.
The airport's legal team launched the search for a contractor for the job in March.
The £7.1m contract was expected to start this month and wrap in May 2019. No contractor has been appointed.
Last week, it was confirmed that Turner & Townsend was among the consultants to land roles on a £135m development in Birmingham.
The consultant has been appointed to deliver full project delivery services on the Axis Square scheme.
The project, which is being built by Wates, will see two office blocks constructed in the city's centre for client London and Continental Railways.