Consultant to provide cost management advice on Australia's biggest aquatic centre since 2000 Olympics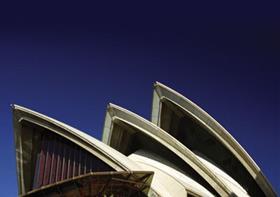 Turner & Townsend has won a key role on the development of the largest aquatic centre built in Australia since the 2000 Sydney Olympics.
The Green Square Aquatic Centre and Gunyama Park will be the centrepiece of the redevelopment of Sydney's Green Square, Australia's fastest growing urban development site.
T&T will provide cost management advice to the City of Sydney authorities and other stakeholders throughout the project's lifecycle.
Euan Bell, director at T&T, said: "The Green Square Aquatic Centre and Gunyama Park is an iconic project in Sydney's property and leisure sectors, and also in the wider context of the ongoing urban renewal of Green Square.
"We fully understand and appreciate the strategic importance of the development in relation to the new Green Square community and we will work closely with Council to ensure that the facility delivers."
The centre's design was jointly produced by UK architects Grimshaw and Australia's Andrew Burges Architects, and will feature a 50 metre outdoor pool, indoor pools, and a gym, set within a park with native landscaping, boardwalk and play equipment.
Once redeveloped, the Green Square neighbourhood will be home to 54,000 residents and the workplace for 22,000 people.