Herzog & de Meuron and Rogers Stirk Harbour square up over privacy row
Tate Modern and Herzog & de Meuron are refusing to back down after residents of the neighbouring Neo Bankside luxury flats complained the gallery's new public viewing deck is making their lives hell.
People living in the Stirling-shortlisted flats next to the Tate's £360m new Switch House extension have instructed lawyers after complaining that Tate visitors were taking photos of them in their living rooms up to 10 hours a day, seven days a week.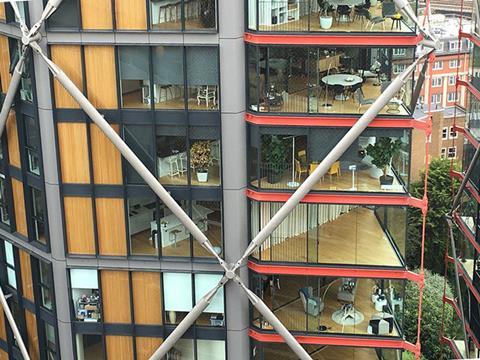 Their objections centre on the 10th-floor viewing deck which wraps round the top of the Herzog & de Meuron extension, which opened in June, and is just yards away from the Rogers Stirk Harbour-designed building. The staircase and members' room also have direct views into some of the flats.
Residents originally demanded that side of the viewing deck be shut but when Tate refused they asked for screens to be erected to block prying eyes and long-tom lenses. So far the Tate has simply put up signs asking people not to snoop.
Local councillor Adele Morris who is representing residents invited Herzog & de Meuron project architect John O'Mara, Tate directors, Southwark planners and Neo Bankside freeholder Native Land to a meeting on the terrace where she was shocked to see visitors zooming in with their cameras.
"You have to factor in that these are two architect-designed buildings," she said. "The [Tate] architects weren't keen tinker with their beautiful pure form. And the owners of Neo Bankside didn't particularly want to start putting one-way film on the windows because it would affect the visual appearance."
The Switch House was a stunning building, she said, but Tate was not being "very neighbourly".
One resident told Building's sister publication BD the view from the south elevation of the viewing deck did not have views of anything other than their flats and Allies & Morrison's Bankside 123 offices, so closing it would not be depriving visitors of interesting views.
"Families live in these apartments and there is a real concern for the safety of children living there," added the resident.
One unnamed resident told the Mail on Sunday: "It's terribly intrusive. I bought this apartment because of the view but now I have to keep my blinds down whenever the platform is open, otherwise you get people waving at you.
"If I had known what it would be like, I would never have bought a flat here. Now I think I would struggle to sell it."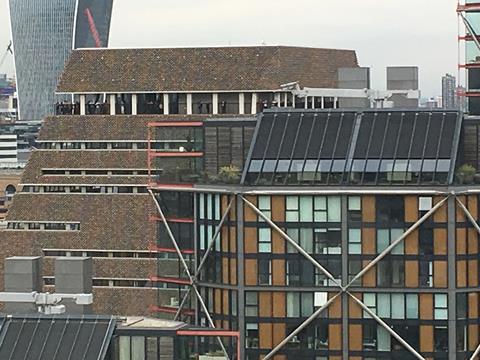 Neo Bankside, where flats can cost £19m, was completed long before the Switch House – but they both went through the planning process at around the same time.
This week the Tate stuck to its guns, issuing a robust statement pointing out no concerns had been raised during the public consultation.
"The viewing level is an intrinsic part of the free public offer of the new building, providing a 360-degree experience that is virtually unique to London," said the statement.
"Since the very first plans were drawn up in 2006 we have been through an extensive consultation and planning process, and have maintained an ongoing dialogue with local residents.
"At no point during this process were any concerns raised regarding the viewing platform. There is signage encouraging the public and visitors to use it respectfully and responsibly."
Native Land, the developer behind Neo Bankside, said: "We are aware that public use of the new viewing gallery of the Tate Modern's Switch House has caused concern over the privacy of some of the residents of Neo Bankside, whose apartments can be seen by visitors.
"While development of Neo Bankside had already begun when plans for the new gallery were submitted to the authorities, potential buyers at Neo Bankside had access to marketing material which showed the location of the planned viewing gallery. A model showing the planned Tate extension in context to Neo Bankside was also available.
"We, the Tate and Southwark council are liaising with the affected residents and neighbours to consider the concerns raised."
Herzog & de Meuron and RSHP were contacted for comment.