Architects chosen to masterplan and design first phase of massive regeneration scheme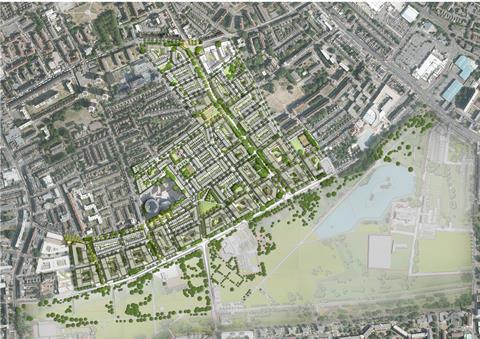 The £1.5bn redevelopment of south London's vast Aylesbury Estate is to be masterplanned by HTA Design.
The architect will also work as lead designer on the first phase with Hawkins Brown and Mae.
The practices, which released the first images of their proposals, are on a framework with the winning bidder, Notting Hill Housing Trust, which signed a deal with Southwark council this week to carry out the 20-year regeneration project.
The entire estate will be torn down and rebuilt, but in stages to avoid repeating some of the mistakes made in previous estate redevelopments such as the neighbouring Heygate.
Aylesbury became a poster child for deprivation after Tony Blair delivered his first major speech as prime minister from the estate, promising "there would be no more forgotten people".
It has been the subject of half a dozen masterplans since then, with names like Will Alsop, Levitt Bernstein - and HTA - all involved in the past.
Pollard Thomas Edwards Architects, working for developer L&Q, designed 147 homes at Harvard Gardens, in an initial phase two years ago before Southwark decided to select one developer for the redevelopment of the entire estate.
Under the new plans some 4,200 homes will be built on the site, almost twice the existing density. The first phase will involve 820 homes.
A council source said the proportion of social and "affordable" homes will only be known when the outline submission for the masterplan and the detailed planning submission for the first development site are submitted in September. The council has a 35% minimum requirement for "affordable" housing across the borough, but this became of the subject of much controversy at Heygate.
A spokeswoman for Notting Hill Housing Trust said it would be calling on the architects on its 31-strong framework to deliver various elements of the scheme throughout the 20-year regeneration.
"It's too early to say whether we will need specialist architects for future elements of the masterplan," she added.
Work began on the £11 million Aylesbury, one of the largest housing estates in Europe, in 1967 on a 28.5ha site near Elephant & Castle. Designed by Derek Winch of Southwark council's architects' department, its 2,759 flats were housed in long slab blocks between four and 14 storeys high.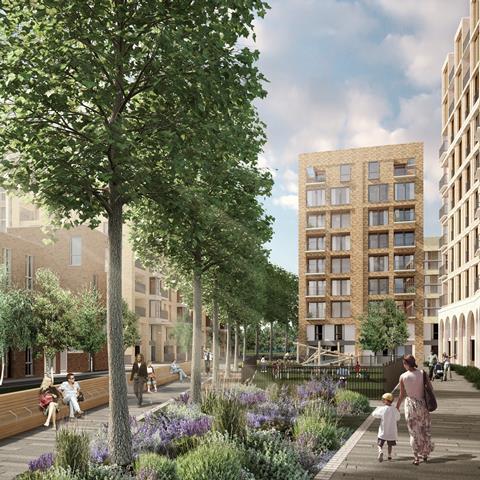 The NHHT framework architects
Acanthus Lw Architects
Alan Camp Architects
Allies & Morrison
Architype
Avanti Architects
Bptw Partnership
Cartwright Pickard Architects
Child Graddon Lewis
Conran & Partners
Feilden Clegg Bradley Studios
Formation Architects
Glenn Howells Architects
HLM
HTA Design
Hunters
Jestico & Whiles
Levitt Bernstein Associates
Maccreanor Lavington
Mae Architects
Panter Hudspith Architects
PCKO Architects
Penoyre & Prasad
Peter Barber Architects
Pollard Thomas Edwards Architects
PRP Architects
Sarah Wigglesworth Architects
Sprunt
Stephen Davy Peter Smith Architect
Stock Woolstencroft
Tranter McManus Architects
Waugh Thistleton Architects