Tesco has sold 11 development sites to investment manager Meyer Bergman with a further three planned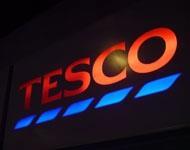 Tesco has agreed to sell 14 development sites held by its residential development subsidiary Spenhill to real estate investment manager Meyer Bergman for £250m.
Meyer Bergman is buying the sites on behalf of a fund and clients they advise. The sale of 11 of the sites has been completed and the others are expected to complete in due course.
The sites spread across London, the South-east and Bath, are suitable for mixed-use and residential development.
The sale comes as Tesco fights to turnaround its fortunes after being mired in an accounting scandal last year.
Dave Lewis, chief executive of Tesco said: "Since announcing our decision to build fewer stores we have been working with Meyer Bergman to bring forward investment on our Spenhill sites.
We will be working with Meyer Bergman and local Councils in the coming weeks to complete a formal handover and look forward to the delivery of investment on these sites."
Meyer Bergman chief executive Markus Meijer said: "We see this investment as an opportunity to give new impetus to the Spenhill projects, to make Tesco's place-making ambitions for the sites happen and to make an enduring contribution to local communities."
He added that the firm was looking to engage with local stakeholders immediately to start moving the various Spenhill projects forward.
Meyer Bergman advises three real estate funds with a total of approximately €3bn of assets on behalf of global institutional investors. One of the funds also owns Whiteleys in Bayswater which is still in pre-planning, and is involved with the possible £300m redevelopment near Borough Market by Sherwood Street.