Streamlined leadership group expected to be finalised in time for organisation's 150th anniversary in 2018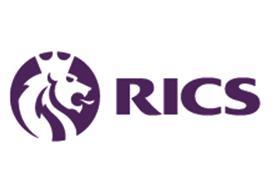 The RICS is set to streamline its governing council and reduce the number of members on it, its president-elect Amanda Clack has told Building.
The organisation's governing council is currently made up of 59 members from across the world, who are elected to the council by RICS members.
The council is responsible for setting the RICS top-level strategy and is represented by members from all world regions.
Its work is also supported by other RICS member groups, whose remit includes ethics, education, public affairs, marketing, research and dispute resolution.
Clack said a decision has already been taken to reduce the numbers on the governing council and make it more efficient, with no new members set to be appointed.
She said: "We've decided to reduce the number of members on the governing council so we can remain agile in our decision-making.
"We need to have a more diverse spread of skills and experience to enable the council to make more sound and well-informed decisions about the future of the profession."
Clack said that members of the restructured governing council will be chosen based on their skillsets.
But she added that the nature of the streamlining has yet to be discussed, with details of how and when changes to the council will be made still under development.
A new look governing council is expected to be finalised in time for the RICS' 150th anniversary celebrations in 2018.
The council currently meets three times a year but Clack said this will be reduced to twice a year as the council begins its restructure.
One of the meetings will be focused on strategy while the other will be an oversight of the RICS' overall performance.
The changes to the meetings will be implemented for the RICS year from this August to the following August.
Clack – who is also head of infrastructure at big four accounting firm EY – will become RICS president on 27 June, succeeding current president Martin Brühl, a managing
director at German real estate investment company Union Investment Real Estate.
Senior vice-president John Hughes will succeed Clack as president-elect, with Chris Brooke moving up from vice-president to senior vice-president.