Demise of M&E firm's divisions comes as latest insolvency figures show rise in construction administrations in Q2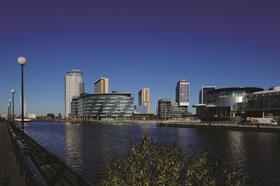 Three divisions of M&E firm Rotary have fallen into administration.
The firm's Northern Ireland, Scotland and Northern offices all confirmed that administrator FTI Consulting had been appointed to take over the divisions.
Credit agency Top Service also confirmed that it had been notified by FTI that the offices were in administration.
FTI is yet to make a statement, but a Rotary employee told Building that the company's other divisions in Yorkshire, the North West, the Midlands and the South were unaffected.
The BBC reported that around 60 staff at the company's Northern Ireland office have lost their jobs and that Rotary's separate Dublin business has also been placed into administration.
Rotary has been under threat since its Australian parent company Hastie – which bought the firm for £100m four years ago – collapsed in May.
The company worked on Manchester's Media City development and is bidding to work on the refurbishment of the Palace of Westminster in London, according to Barbour ABI.
Rotary is the latest in a string of M&E firms to encounter difficulties this year, after the collapse of Airedale Mechanical & Electrical and MJN Colston and as series of planned job cuts at Balfour Beatty Engineering Services, Crown House and NG Bailey.
The news comes as the latest figures from the Insolvency Service showeed the number of construction firms falling into administration rose in the second quarter of this year, against an overall downward trend of firms going into administration.
The Insolvency Service's figures for Q2 2012 showed 89 construction firms fell into administration over the period, compared to 83 in the previous quarter, a rise of 7%.
Graham Bushby, Restructuring and Recovery partner at Baker Tilly, said the rise was worrying, as the Q1 figures were a seasonal high.
"The construction sector continues to be in the insolvency doldrums and bucked the quarterly downward trend seen in administrations across UK industry overall," he said.
"Increased tendering discounting on fewer contracts overall, along with the unexpected poor weather conditions in the first half of 2012 are clearly beginning to take their toll, regardless of London 2012 construction activity and Olympic feel good factor."