Edwardian Group appoint Arup, Woods Bagot and Jones Lang LaSalle to develop £150m project in Leicester Square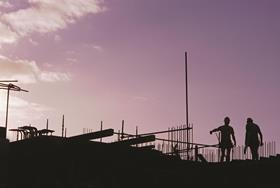 Engineer Arup, architect Woods Bagot and consultant Jones Lang LaSalle have been appointed as the team to develop a £150m hotel in London's Leicester Square for the Edwardian Group.
The group already has permission for a redevelopment on the site of the Odeon Cinema in Leicester Square, which would include a 245-bed hotel, two cinema screens, five restaurants and 33 residential properties.
But it is looking to expand the project to also redevelop the neighbouring Radisson Edwardian Pastoria Hotel .
Iype Abraham, commercial development director at the Edwardian Group, said: "We want to create a Leicester Square landmark, which has an iconic design."
Jones Lang LaSalle are working as cost managers, project managers and providing planning services on the project while Woods Bagot and Arup are working as architects and engineers respectively.
Adrian Trent, director of project and development services for hotels and leisure at Jones Lang LaSalle, said: "This is probably the most exciting and ground breaking hotel project to be commissioned in the UK, if not Europe, for the last few years."
Detailed plans are yet to be drawn up but the project is expected to turn the block into an "urban resort" with up to six restaurants, multiple cinemas and a swimming pool in addition to a hotel. The new plans are not expected to contain any residential properties.
"It's taking the whole history of Leicester Square being a home of entertainment and family orientated [and building on it]," said Abraham.