Engineering firm raises skills shortage concern as it publishes analysis on lack of A-level STEM students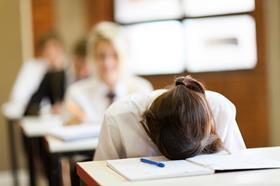 There are still not enough students taking science, technology, engineering and mathematics subjects at A-level and GCSE, Aecom has warned.
The engineering giant – which employs over 7,000 people in the UK – has published new analysis revealing the average annual increase in students taking science, technology, engineering and mathematics (STEM) subjects at A-level "barely scratches the surface" of the country's shortage of construction professionals.
STEM qualifications set pupils up for a wide range of potential construction careers.
The firm's analysis found only a 0.6% annual increase in students taking STEM A-levels over the past four years, rising to 287,983 this year.
Aecom said last month's A-level results also showed a "worrying" decline in student numbers across most STEM subjects on the previous year, including in biology, chemistry, information and communications technology, mathematics and physics. When it came to GCSEs, there was a 1.5% rise in pupils taking STEM subjects, but Aecom said this too "falls far short of what the UK needs to remain globally competitive".
Richard Robinson, Aecom's chief executive for civil infrastructure in Europe, the Middle East, India and Africa, urged the government to launch an "Olympic-style push" to drive up STEM subject take-up.
He said: "The challenge is not insurmountable. Look at where Team GB stood at the 1996 Olympics in Atlanta: in 36th place with just one gold medal.
"The UK needs to do for STEM education what it did for sport, and accelerate to Rio 2016 levels of achievement."