Japanese giant mulls sale of atom plant building arm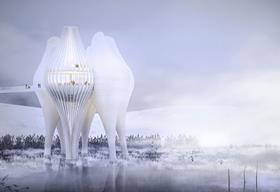 Toshiba has delayed the publication of its latest results, prompting further uncertainty over its backing for the planned £10bn Moorside nuclear power plant in Cumbria.
The Japanese manufacturing giant had been due to publish its quarterly earnings report today (February 14).
But at the press conference held at noon in Tokyo, the company's chairman Shigenori Shiga announced that it wants to extend the deadline for publishing these results by a month.
According to reports of the press conference, Toshiba has blamed the earnings delay on losses at its troubled nuclear subsidiary Westinghouse, which are expected to be as big as $6bn.
Shiga has announced that he will take responsibility for huge losses at Westinghouse by resigning with effect from tomorrow.
Satoshi Tsunakawa, president and CEO of Toshiba, told reporters at a press conference last month that the firm is reviewing its overseas nuclear business.
A disposal of Toshiba's nuclear construction business would have a knock on impact on Moorside developer NuGen in which the company holds a 60% stake.
Tsunakawa said Toshiba would concentrate on designing, manufacturing and supplying nuclear reactors. He added that Westinghouse is "unlikely to carry out actual construction work for the future nuclear power plant projects to eliminate risk."
Westinghouse's 2015 purchase of American nuclear construction firm CB&I Stone & Webster has had to be written down to the tune of billions of dollars.
CB&I Stone & Webster has been hit by significant project delays and cost increases on nuclear power projects in the US.