Bam Nuttall will carry out structural repair and maintenance works on iconic bridge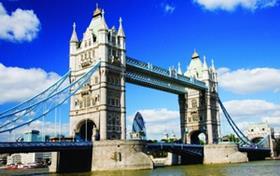 Tower Bridge in London will be closed to vehicles for three months from October this year while structural repair and maintenance works are carried out.
Bam Nuttall has won a deal to carry out the works, which will be paid for by the Bridge House Estate, the charitable trust tasked with maintaining five bridges that cross the Thames.
The works will include replacement of the decking on the bascules and worn expansion joints, corrosion prevention and repair operations, resurfacing of fixed roads and walkways, waterproofing of approaching viaducts, overhaul and maintenance of key mechanical and lift components, and general cleaning and repairs to the towers, as well as replacement of river navigation and traffic signal lights.
The City of London Corporation said it will work closely with TfL and the London Boroughs of Southwark and Tower Hamlets to minimise disruption, with comprehensive traffic management plans in place for the duration of the work.
Subject to the final design and agreement with local authorities, the bridge will remain open for pedestrians on all but three weekends while the works are done.
Chris Hayward, chairman of the planning and transport committee, said the decision to close the 122-year-old bridge to vehicles "has not been taken lightly", and was only taken after "extensive consultation and planning in conjunction with numerous stakeholders."
He added: "We will use this time to repair, refurbish, and upgrade London's most iconic bridge, which has gone without significant engineering works for more than thirty-five years."