Industry leaders claim shift to tighter energy efficiency regulations will penalise smaller firms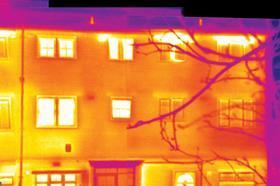 The arrangements for moving to tighter energy efficiency regulations for buildings in 2014 will penalise small builders and not increase the pace of the shift to more sustainable buildings, industry leaders have warned.
The new rules governing the energy efficiency of buildings – Part L – come into force in April 2014.
Speaking at the launch of Part L at the Building Research Establishment (BRE) this week, Anthony Bird, head of technical policy at the Department for Communities and Local Government, said the government would adopt the same transitional arrangements used for the introduction of the 2010 version of Part L.
"If you start on site within that year then the whole site can be built out to that standard," he said.
This allows large developments to be built to lower standards for years to come even after regulations are due to tighten further in 2016. Commentators have said some housing schemes are still being built to 2006 standards today.
Bird said it was reasonable to allow builders to cost large developments at the start and then not change the building standards required halfway through the build phase.
He said changing the standard required on a project halfway through would also make the job of building control more complex and increase the costs because officers would struggle to know what standards they were inspecting against with multiple standards in operation on one site.
But James Hulme, strategic policy advisor at the House Builders Association, said the arrangements penalised small builders: "Our members are relatively small developers who probably don't have a large number of banked planning permissions so they are looking at having to change quite quickly.
"If they are up against another developer who is building to older regulations they will be at a price disadvantage."
He added it was "very difficult" to charge more for more energy-efficient homes because consumers did not value this efficiency.
Richard Partington, director of Richard Partington Architects, said: "If you are interested in driving fast improvement then it is a disappointment."
The approved Part L documents, which give the details of the regulations, will be published in the week commencing 21 October and the draft modelling software, SAP, around 5 November.