TfL finance chief says group now planning for 18 month delay
Transport for London's finance boss has revealed that "significant parts" of Crossrail remain unbuilt months after it was first revealed the scheme was being delayed.
Answering questions at a meeting of the London Assembly's budget and performance committee on Monday, TfL's chief finance officer Simon Kilonback told assembly members there was still plenty of work to do to finish the project.
He said: "The new team has discovered in a short space of time that significant parts of the core railway infrastructure are yet to be completed.
"Our business plan does not assume specific opening dates for the Elizabeth Line and I am told that the new management team led by Mark Wild have completed their work to deliver a credible and robust delivery schedule.
"It is clear it is going to take longer than we were originally told by Crossrail's management."
Kilonback said the transport body's business plan had factored in delays of up to 18 months, which could cost TfL £600m over the next three financial years.
The £15.4bn scheme was originally due to have opened last month before the deadline was put back to this autumn.
But it was delayed again after Wild said last month he could not "commit to an autumn 2019 opening date". At the same time, Crossrail said the cost of completing the job had gone up by a further £2bn.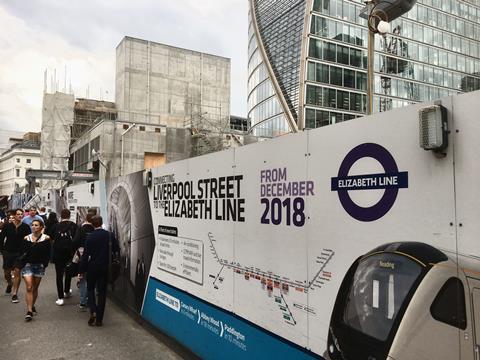 During the same meeting London's deputy mayor for transport Heidi Alexander continued to add fuel to the fire in the ongoing war of words between mayor Sadiq Khan's office and ousted Crossrail chairman Sir Terry Morgan.
Alexander, who took up the position six months ago, said she had been told by Morgan as recently as June last year that it would only take £211m to complete the scheme.
Crossrail announced its timeline and budget blowouts in August.
Alexander said: "I've been in this job six months and I find it frankly astonishing that when I started in this role in June the then chair of Crossrail was telling me that it wouldn't cost a penny more than an extra £211m to complete Crossrail.
"Within the space of four or five months that figure is no longer £211m but is £2bn and I think the work that has been underway to put the new leadership team in place and do the review of governance and the commercial and financial practices within Crossrail is absolutely essential."
Morgan is set to face the assembly's transport committee later this morning.