Skills minister optimistic about boost to further education building projects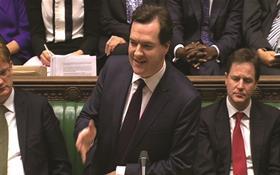 Skills minister Matthew Hancock has said he expects to see over £1.5bn of further education projects come to market over the next two years after the Treasury announced a funding boost yesterday.
Yesterday, chancellor George Osborne announced an extra £270m for building further education colleges as part of a wider programme of £5.5bn of infrastructure investment.
Hancock said the announcement was "good news for construction" and would create jobs.
He added: ""With colleges trebling the amount of government money invested in capital projects we expect to see over £1.5bn in new college construction projects get off the ground in the next two years."