Japan's JGC and US's Bechtel in 'exclusive discussions' with Hitachi over EPC contractor role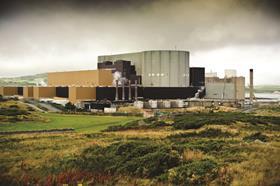 Two overseas contracting giants - Japan's JGC Corporation and the US's Bechtel - are in "exclusive talks" with Hitachi over taking on the main EPC contractor role on its £8bn Wylfa nuclear power plant in Wales.
The two firms are understood not to be competing for the role and are expected to work together.
A Hitachi spokesperson confirmed: "We can confirm that Hitachi-GE is in exclusive discussions with two companies – Bechtel and JGC corporation – regarding a potential role in the EPC delivery team for Horizon's Wylfa Newydd Project."
Horizon, a wholly-owned subsidiary of Hitachi, is developing the plant.
If chosen, the deal would mark Yokohama-based JGC's first venture into the UK infrastructure market.
The firm has been involved in one UK project previously, providing EPC services for Unilever's Colworth research lab.
JGC also has extensive experience in construction of power plants around the world, specialising in gas power plants.
Bechtel has been involved in several high-profile infrastructure projects in the UK, including Crossrail and HS1.
In a joint venture with Jacobs, the firm is also understodd to be a frontrunner for the £350m engineering delivery partner contract for phase one of HS2 between London and Birmingham.