Value of UK's built assets only puts it 13th in the world, according to annual Arcadis index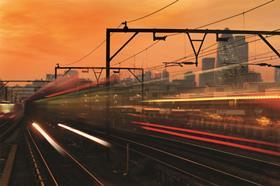 The UK has slipped further behind its main global rivals in terms of the total value of its buildings and infrastructure, according to the latest Global Built Asset Wealth Index from Arcadis.
The 2015 report puts the UK in 13th place - down two places on last year - with £3.1tn of built assets, ranking it below all the other G7 countries apart from Canada.
China topped the rankings with built assets worth £30.8tn, £7tn up on second-placed US, with £23.8tn.
Arcadis said China was on course to pull still further ahead of the USA, fuelled by expenditure equivalent to 9% of its GDP on infrastructure improvements, dwarfing the US, which currently invests just 2%.
The Index was compiled for Arcadis in partnership with the Centre for Economics and Business Research (CEBR). It calculates the value of all buildings and infrastructure that contribute to economic productivity in 32 countries, which collectively make up 87% of global gross domestic product (GDP).
Despite being behind its main rivals, the report found the UK's built assets are "very productive" and the value of its buildings and infrastructure could increase as the government continues to spend on high-profile infrastructure projects.
It states the Thames Tideway Tunnel, HS2, Crossrail 2, airport expansion, nuclear new build, renewables and the roll-out of smart metering will be the key to boosting the value of the UK's built environment and unlocking GDP growth.
However, the report adds: "Government policy needs to provide better certainty on timing and scale for many of these programs to attract investment funding, and to enable the supply chain to plan effectively for efficient delivery."
It also states that more certainty and clarity over such projects will also benefit the service economy and provide more socioeconomic benefits.
Greg Bradley, head of UK Business Advisory at Arcadis, said: "As a mature economy, the UK relies too heavily on its existing infrastructure.
"This poses different challenges to those faced in emerging markets, where the emphasis is on building from scratch. New projects in the UK have to integrate with the infrastructure that is already in place and help deliver better value from it."
| | | | |
| --- | --- | --- | --- |
| Rank | Country | 2015 (£GBP) | Ranking change from 2013 |
| 1 | China | 30.8trn | +1 |
| 2 | USA | 23.8trn | -1 |
| 3 | Japan | 11.8trn | = |
| 4 | India | 9.8trn | = |
| 5 | Germany | 6.6trn | = |
| 6 | Russia | 5.4trn | +3 |
| 7 | Italy | 5.12trn | = |
| 8 | France | 5.12trn | -2 |
| 9 | South Korea | 3.9trn | -1 |
| 10 | Brazil | 3.8trn | +3 |
| 13 | UK | 3.1tn | -2 |