Government seeks to boost country's standing by bidding to host global business event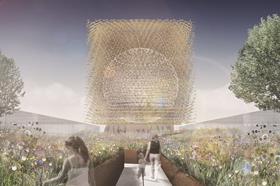 The government is seeking to bring the World Expo show to the UK in 2025.
Culture secretary Sajid Javid announced the ambition last week as part of a nationwide approach to grab a bigger slice of the global business tourism and events market.
The government will be speaking to tourism bodies and the business events sector on a possible location to put forward as a candidate for the World Expo 2025. World Expos require huge construction and infrastructure spending.
The World Expo happens every five years, with Milan hosting in 2015 and Dubai in 2020. It attracts global audiences and helps countries to champion their business, innovation, cultural and entertainment industries.
World fairs have long been associated with the construction of iconic structures, including the Eiffel Tower in Paris, the Space Needle in Seattle and, more recently, the China Pavilion for the 2010 Shanghai Expo.
Hosting business conferences and events is worth £39.1bn to the UK economy but Britain is currently ranked fifth in the world league table for the number of events hosted - behind the US, Germany, Spain and France.
Javid said: "Britain is renowned for putting on some of the biggest events in world sport, following the success of the London 2012 Olympic and Paralympic Games.
"But I want us to increase our standing in the business events world and host more major conferences that can help generate growth for our economy and create jobs. Bringing the World Expo to the UK in 2025 would be a major coup and give us another great opportunity to champion the best of Britain to the world."