UK Contractors Group launches major new campaign to capitalise on 2012 construction success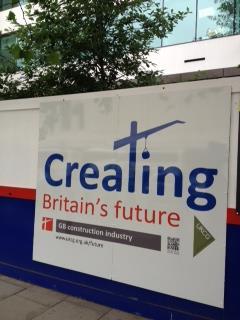 The success of the 2012 Olympics underlines how construction should be used to return Britain to economic growth, a major new campaign from the UK Contractors Group argues.
The Creating Britain's Future campaign, to be launched tomorrow, seeks to demonstrate the efficiency of investment in construction in boosting the economy and generating jobs on the back of updated research carried out by consultant LEK on behalf of UKCG.
The previous report - published in 2009 and still being cited at the Government Construction Summit earlier this month - revealed that every pound spent in the industry produces a £2.84 increase in GDP, a figure reiterated in the latest research.
Tomorrow's launch at London's Centre Point tower is set to feature speeches by shadow Olympic minister Tessa Jowell, Kier Group chief executive Paul Sheffield and UKCG chairman James Wates to an audience including representatives from the CBI, Sir Robert McAlpine, ISG, BAM, Costain and Balfour Beatty.
Already up to 50 London construction sites are flying 'Creating Britain's Future' banners (pictured) in an effort to capitalise on the influx of visitors into the capital for the Games, which begin on July 27th.
UKCG chief executive Stephen Ratcliffe admitted that 2012 Olympic firms have been left "frustrated" by the impact of the No Marketing Rights Protocol, enforced by the London Organising Committee of the Olympic and Paralympic Games (LOCOG).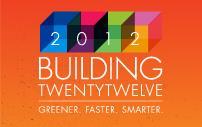 Building has used its own 2012 campaign to highlight complaints from firms that the marketing protocol has gagged them as they seek to capitalise on their Olympic achievements.
Ratcliffe predicted the new UKCG campaign would offer a fresh way forward.
"It's a public-facing campaign and we're mindful of the fact that London will be full of foreign visitors for the Olympics," he said. "We've done quite well in getting the LEK message across to government but less so regionally and to the private sector.
"We're intending to launch in London and then roll it out to the other big [UK] cities."
He added that the campaign, also promoted via a new website and video, would also highlight construction's positive impact on training and prospects.
A separate report produced by Oxford Economics for Lloyds Banking Group released last week, argued that the Games will provide a £16.5bn boost to GDP over a period of 12 years.The report claimed that £4bn of this is still to be realised thanks to the "legacy impact" experienced between now and 2017.