UK Trade and Investmenthas called on UK firms to take advantage of Qatar's construction boom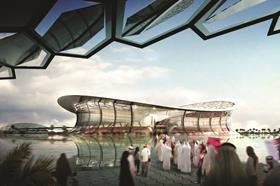 Qatar is forecast to have the fastest growing construction market in the world with average output growth of 10% a year, according to the Global Construction 2025 report published by Global Construction Perspectives and Oxford Economics this month.
UKTI infrastructure specialist Tony Bartho told a RICS conference on the Qatar construction market on Tuesday that the country's primary focus was achieving its 2030 National Vision to transform the country's economy and that hosting the 2022 World Cup was "just a catalyst" for achieving this.
He said there were "plenty" of opportunities for UK firms in Qatar, particularly in consultancy and infrastructure.
Specific opportunities include work on the 2022 World Cup venues and supporting infrastructure as well as delivering the 40,000 plus additional hotel rooms the country needs to stage the tournament.
There are also opportunities in station architecture on the Doha metro, as well as contracts on the New Port project, Doha Bay Crossing and Downtown Doha projects.
Scores of UK firms already operate in Qatar, including EC Harris, Mace, Gardiner & Theobald, Interserve and Carillion.
While there are many opportunities, Bartho cautioned that Qatar currently has "pretty horrendous" contract terms and slow payment and firms needed a "realistic risk management plan".