Union says workers want 10% rise over two years, not 1.5%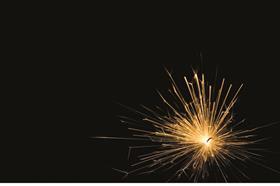 Union Unite has rejected a pay deal for heating and ventilating workers of an eight-month wage freeze, followed by a 1.5% rise over the subsequent 16 months.
Unite national officer for construction Bernard McAulay told Building its members are asking for a 10% pay increase over two years.
McAulay said: "Our members want a wage increase that's commensurate to what other workers in the rest of the industry have been offered."
The workers affected are signed up to the Building and Engineering Services Agreement (BESA), run by the Building and Engineering Services Association (B&ES).
Many of the workers were among the 6,000 asked to sign up to the controversial BESNA wage agreement earlier this year, which was derailed after five months of protests.
The heating and ventilating workers remained on the old BESA agreement after the BESNA proposals collapsed.
Unions agreed to a 2% pay offer in 2013 for 500,000 construction workers under the Construction Industry Joint Council (CIJC) wage agreement last month.