Selldorf Architects picked in global hunt for designer of Sainsbury Wing redevelopment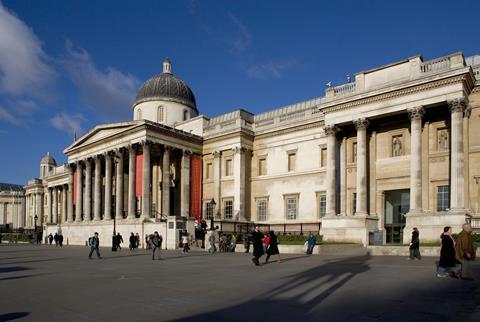 The National Gallery has picked US architect Selldorf Architects to upgrade Venturi Scott Brown's grade I-listed Sainsbury Wing ahead of its bicentenary.
The New York-based firm beat a raft of UK talent including Stirling Prize winners David Chipperfield, Caruso St John and Witherford Watson Mann as well as Asif Khan, Donald Insall, Publica and David Kohn Architects. They were shortlisted in April.
Selldorf, whose credits include the Frick, the Smithsonian American Art Museum and Luma Arles, is working with Purcell, Vogt Landscape, Arup, AEA Consulting, Pentagram, Kaizen and Kendrick Hobbs.
The team's winning proposal for the National Gallery will be refined into a comprehensive brief in the coming months.
Remodelling parts of the 10,000sq m Sainsbury Wing including the gallery's entrance sequence will be the key focus, as well as improving the public realm on Trafalgar Square, better visitor facilities and a new research centre.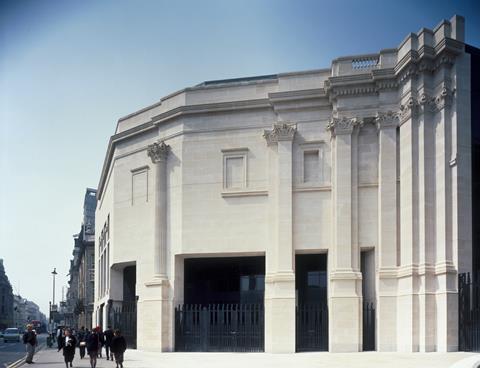 Competition organiser Malcolm Reading said: "These sensitive interventions will be pivotal in reshaping the National Gallery for its third century and the next generation of visitors." There will be extensive engagement and liaison with stakeholders, he added.
The project's anticipated construction budget is £25m to £30m, with the design-team contract worth £3.5m. Key phases are scheduled to be completed in time for the gallery's 200th birthday in 2024.
Annabelle Selldorf, founding principal of 65-strong Selldorf Architects, said they were honoured to win the NG200 competition.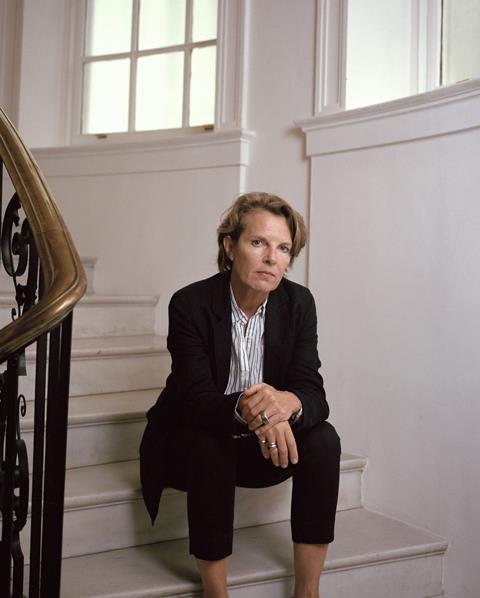 She added: "This is a significant opportunity for an iconic cultural institution to reflect on its ambitions for the future and drive forwards an innovative, bespoke brief that befits its many visitors. The National Gallery is home to one of the most exceptional collections of art in the world and has often led the way for other institutions globally."
She promised to work "sensitively and thoughtfully" with the gallery, guided by its vision to be "inspiring, sustainable, and truly inclusive".
Gallery director Gabriele Finaldi said he was delighted by the choice.
"Throughout the selection process, Selldorf Architects demonstrated a real understanding of our ambitions as well as sensitivity to the heritage of our existing buildings," he said.
"However, the talent and tenacity demonstrated at all levels by each of the six shortlisted teams was remarkable."
The judges included the gallery's executive team and trustees as well as a number of independent panellists including FT architecture critic Edwin Heathcote, structural engineer Jane Wernick and Ben Bolgar, senior design director for the Prince's Foundation.
The Prince of Wales triggered uproar in the architectural community and beyond when in 1984 he made a speech to the RIBA likening ABK's winning proposal for the Sainsbury Wing to a "monstrous carbuncle on the face of a much-loved and elegant friend".
His remark led to the scrapping of the ABK proposals. A new competition was launched which US practice Venturi Scott Brown won with its classically inflected piece of post-modernism. It was given grade I protection in 2018.
The NG200 contest has also been criticised for excluding young talent by demanding entrants have high-profile cultural work under their belts and £10m of PI cover. There were also complaints about such a large sum of money being spent in the capital rather than being shared among smaller regional arts organisations.
Tacitly acknowledging some of this, Finaldi said: "The next five years will be pivotal in fighting our way out of the crisis of covid-19. We recognise the catastrophic impact this has had on so many, and particularly on arts and culture institutions' visitor numbers. It will take time for these to return to 2019 levels, but there is hope on the horizon and arts and culture will be crucial in the healing of our country. We plan to build on our strengths, respond to challenges and opportunities, and forge a pathway to the National Gallery of the future – for the nation and for the world."