Official figures reveal pipeline value has risen to £128bn in last six month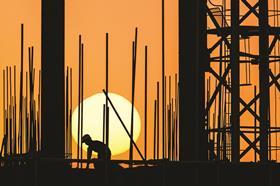 The value of the government's construction pipeline has risen 10% to £128bn in the last six months, the latest official figures have revealed.
Also, the number of projects in the pipeline has shot up 55% to 20,118 over the same period.
Projects on the list include HS2 and the £2bn Priority Schools Building Programme, flood defences and Decent Homes funding tranches.
The pipeline is designed to help businesses prepare for opportunities presented by planned government-spending streams.
Cabinet Office minister Francis Maude, whose department published the data, said the pipeline was evidence of the government's commitment to supporting domestic industry.