Contractor will develop proposals for three new schools in Barking, Dagenham and Newham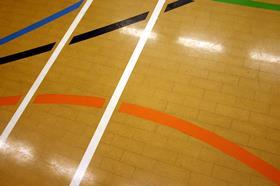 Wates Construction has won the latest batch of priority schools from the Education Funding Agency (EFA), to develop design and build proposals for three schools in Barking, Dagenham and Newham.
The value of the work is estimated at £78m.
Wates is also working with the EFA on priority schools projects across Coventry, the North West and East of England.
If the proposals developed by Wates meet the EFA's criteria, Wates will build new school buildings for Little Ilford School in Newham and Eastbrook School in Dagenham, with capacities for 1,525 and 2,900 students respectively.
It will also provide facilities for the expansion of Eastbury School in Barking to accommodate 1,800 students, including a two form-entry primary school.
Building work at Little Ilford School is expected to begin in Spring this year.
Stephen Beechey, group strategy director and managing director for government affairs, Wates, said: "Wates' role in the delivery of the EFA's Priority School Building Programme has had some exceptional results to date, most significantly of which is the praise the completed projects have received from teachers and students alike.
"The ultimate objective of the programme is to address the significant needs at those schools buildings in the worst condition across the country within tight funding limits but without compromising on quality."