Curator hopes second delay will give architects' work 'time and vigour it truly deserves'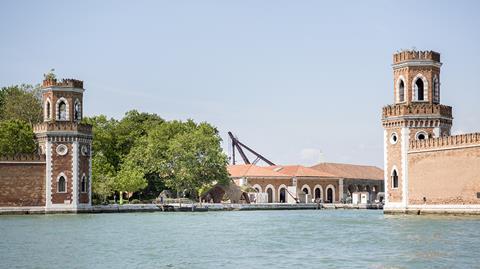 The Venice Architecture Biennale, which was due to open this weekend, has been postponed till next year.
It is the second time the 17th international festival's opening has been delayed. In March organisers pushed the date back from May 23 to the end of August because of travel restrictions caused by the coronavirus outbreak in Italy.
Now curator Hashim Sarkis has acknowledged that continuing uncertainties mean it remains impossible for the show, called How Will We Live Together?, to be staged this year.
Festival president Roberto Cicutto said he had received many messages asking for a postponement to 2021.
He said: "The last few days have clarified the real state of the situation we are all facing.
"With the utmost respect for the work done by all of us, the investments made by the participants, and considering the difficulties that all countries, institutions, universities, architectural studios have met together with the uncertainty of the shipments, personal travel restraints and covid-19 protective measures that are being and were be adopted, we have decided to listen to those, the majority, who requested that the Biennale Architettura be postponed."
The new dates are Saturday May 22 to Sunday November 21.
Participants from 60 countries as well as 130,000 visitors had been due to descend on Venice.
Among the disappointed participants are the curators of the British Pavilion, Manijeh Verghese and Madeleine Kessler of Unsecne Architecture, who won the job in April last year with their proposal, The Garden of Privatised Delights.
They asked five practices to collaborate with them: vPPR, The Decorators, Studio Polpo, Public Works and Built Works.