Contractor cautious about 2013 as it posts solid results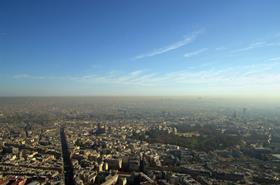 Vinci predicts its global order book could fall this year as the firm sticks to its strategy of focusing on margins rather than volume of work.
The firm said: "[…] if trends observed at the end of 2012 continue, there could be a downturn in order intake, due to the group's emphasis on margins rather than volume for project selection.
"Against this backdrop, the Group is expecting business to be flat in 2013, before taking ANA or any other new acquisitions into account."
The France-based contractor made the statement as it posted solid results for the financial year to 31 December 2012.
Revenue grew 4.5% to €38.6bn, up from €37bn in 2011, while operating profit stood unchanged at €3.7bn.
Growth in international revenue grew 6.8% to €14.3bn from €13.4bn, while revenue in France grew 3.2% to €24.3bn from €23.6bn.
Figures for the firm's UK business were not available.