Contractor will deliver improvements across Peabody estates over 10 years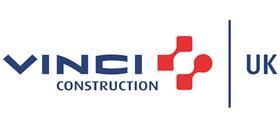 Vinci has won a 10-year £150m contract to provide improvements, repairs and maintenance across the Peabody Partnership's estates.
Vinci's Facilities division will deliver the works under Peabody's 'Quality Homes' programme.
Mobilisation will begin imminently and the full programme of works will start mid-year.
Works include installations and refurbishment works, communal and estate-wide works and external building fabric repairs and installations.
Barry Boxall, divisional director for Vinci Facilities, said: "This is a fantastic project to secure and we are delighted to be working so closely with such a well-known housing association delivering these works.
"We have extensive expertise in this area and are looking forward to making a difference within the Quality Homes Programme."