Firm reports that UK income fell £400m last year
Passenger numbers at Vinci's UK airports collapsed in the final three months of last year underlining the mountain one of construction's key sectors has to climb after being ravaged by the ongoing covid-19 pandemic.
The French contracting and transport giant owns a majority stake in Gatwick Airport as well as a 100% share in Belfast Airport.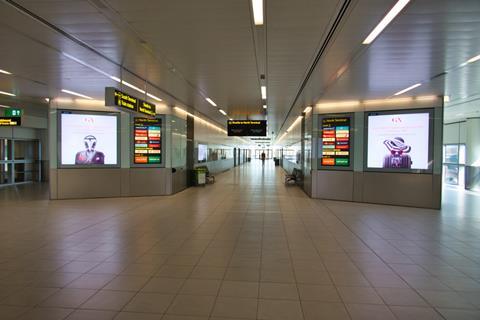 But in its results for 2020, the firm said UK passenger numbers in the final quarter of last year fell by 92% to 929,000 – with those at Gatwick nosediving by more than 93% to 705,000 during the same period. Overall passenger numbers at its two UK airports were down 77.5% to 11.9 million during the whole of last year.
Revenue from the group's airports business was down 62% to €990m (£856m) with the business slipping to a €369m (£319m) operating loss from a €1bn (£860m) profit in 2019 – a fall of 136%.
Dozens of contractors have been affected by impact of the pandemic on the aviation industry with Mace, Balfour Beatty and Turner & Townsend among those who have said collapsing workloads in the sector have hit numbers and jobs in recent weeks.
Vinci, which is helping Balfour Beatty build a new station at Old Oak Common in west London as part of the HS2 project, said revenue from its UK business, which includes airports and contracting, fell to €2.6bn (£2.2bn) from €3bn (£2.6bn) last time.
Group revenue fell 10% to €43.2bn (£37.3bn) with operating income down by half to €2.8bn (£2.4bn).