Engineer on recruitment drive as workloads improve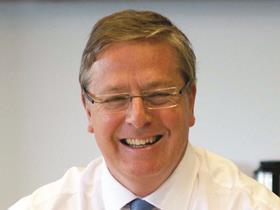 Engineer Waterman has increased its headcount by 145, or 10%, in the first four months of the year to meet increased demand.
In a trading statement for the year to date, Waterman said recovery in the London residential and commercial markets in particular had underpinned the growth in staff numbers, now up to 979 in the UK.
The firm said its civils and transportation business was "suffering" due to a lack of UK regional commissions, but this was offset by improved performance in the sector in Australia.
In Ireland the firm said there was an "increase in opportunties" in residential and commercial markets, while it continued with withdrawing from Dubai and Moscow.
Nick Taylor, Waterman chief executive, said: "This has been a further strong period for Waterman. Our project pipeline continues to improve, particularly in the retail space, where we have been working on projects with a number of high quality, blue-chip companies.
"Our core markets continue to perform well and we remain committed to focusing the majority of resources in the UK.
"The ongoing restructuring will over the medium term, we expect, both enhance our service offering and generate increasing returns for shareholders."