The group expects to exceed its financial objectives for the year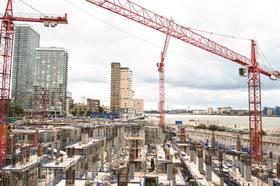 Waterman Group has said its full-year results will beat its financial objectives, as it reported that despite the Brexit vote it has continued to experience "good levels" of enquiries and has been appointed on several new jobs.
Waterman has previously declared an aim of tripling its pre-tax profit to £3.3m over a three year period to June this year.
The engineering and environmental consultancy added that it was too early still to speculate on the impact of the EU Referendum might have on the company's future prospects.
The group also reported significant improvement in its cash position and expects to report net funds for the year of £5.4m.