Engineer posts jumps in pre-tax profit and revenue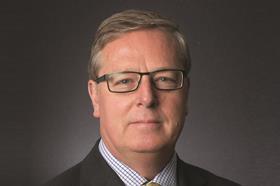 Engineering group Waterman has said its strategy of targeting growth in its home UK market is paying off, after posting jumps in pre-tax profit and revenue in half-year results to December 2014.
Waterman - which exited its Russian and UAE markets in its 2013-14 financial year to focus on its domestic market, Ireland, Poland and Australia - said the "strength of the UK economy" had boosted its figures.
The group posted a 57% rise in pre-tax profit to £1.1m for the half-year period, up from £0.7m the previous year, while revenue grew 29% to £36.7m, up from £28.5m.
UK operations accounted for 89% of group revenue and achieved 29% revenue growth over the period, Waterman chief executive Nick Taylor (pictured) said.
Taylor said the outlook for the UK market was strong, despite the prospect of a slowdown over the lead up to this May's general election: "The strength of the UK economy and the confidence of our clients is driving demand for our services with the number and size of commissions increasing year on year.
"We expect that the looming general election will have a temporary dampening effect on activity levels during the second half. However, looking further ahead, we anticipate continuing revenue growth throughout the UK, most particularly from retail and residential developments and in the highways infrastructure market."
Overseas, Taylor said the firm's Ireland and Poland divisions were "experiencing positive and improving trading environments" and in Australia "demand remains stable".
Waterman's revenue from the property sector increased by over a third (35%) to £20.7m, up from £15.4m, while operating profit from these operations grew 20% to £1.3m, up from £1.1m.
The firm said the retail sector was making a comeback and it landed major contracts over the period in the sector, including the engineering role on Land Securities and The Crown Estate's one million sq ft extension to Westgate Centre shopping complex in Oxford.
The firm said it was on course to triple overall pre-tax profit before exceptional items to £3.3m by 2016.