Chief executive Nick Taylor says firm is performing ahead of its strategic plan in the UK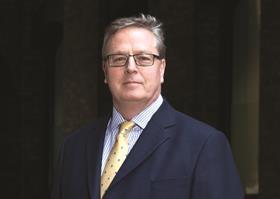 Engineering group Waterman has said it is performing ahead of its strategic plan for expansion in the UK, after the firm posted jumps in pre-tax profit and revenue in strong full-year results for the year to June 2015.
Waterman's pre-tax profit increased 200% to £2.4m, up from £0.8m the previous year, while revenue rose 22% to £83.9m, up from £68.8m. In the UK, the firm's revenue rose to £74.5m, an increase of 25% from £59.8m.
Waterman said its decision to focus on the UK market was pulling off, after the firm pulled out of the China, Russia and UAE markets in the 2013-14 financial year.
The firm now generates 89% of its revenue from the UK and 11% from overseas, with 8% from Australia and 3% from Ireland and Poland.
Speaking to Building, Waterman chief executive Nick Taylor (pictured) said the firm is now "happy to focus on the UK", adding: "We've seen very positive growth in the UK. It's a great market and a great place to be. We see it growing in the next four to five years." He said the UK has a "mature client base and a legal system you can rely on".
After posting an adjusted profit margin of 3.3% in its latest results, Waterman is targeting a 6% margin by 2019.
However, Taylor said the firm has "no targets for revenue", adding that the business is "driven by securing quality profit."
Waterman's recent financial success has largely been based on securing places on frameworks, Taylor said, an area the firm will continue to focus on.
Taylor said: "We're constantly involved in tendering for frameworks, either by ourselves or with Aecom or Atkins, who we have a very good relationship with."
The firm's infrastructure and environment business returned to profit after making a £1.6m loss in the year to 30 June 2014, underpinned by growth in its highways business.
Taylor said highways is a "growth market" for the firm, and added: "We're currently bidding for frameworks; there's a couple in highways that we're interested in."
The firm's order book also increased to £130m, up from £120m the previous year.