Engineer to design batch of seven privately-financed priority schools for Laing O'Rourke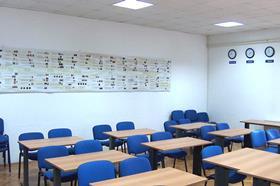 Engineer Atkins has been appointed by Laing O'Rourke to design seven secondary schools in Yorkshire.
The contractor was appointed to build £120m batch of schools by the Education Funding Agency under its Priority Schools Building Programme last month.
Laing O'Rourke has now appointed Atkins to supply it with architectural and engineering services on the projects.
Philip Watson, Atkins' UK design director and lead for education, said the win was a reward for the two firm's "joint investment over the last five years".
He added: "We've really embraced modern design and construction techniques to help create affordable and inspirational places to learn and teach.
"We're driving the evolution of education design to deliver value without compromising on quality or the individual identity of schools."
Paul Sheffield, managing director of Laing O'Rourke's Europe Hub, said: "We have extensive experience in designing and delivering innovative, high quality solutions to create future-proofed education environments; we look forward to bringing this expertise to bear through this important investment for the region."