Appointment of Terry O'Connor in August was linked to contractor's move into infrastructure market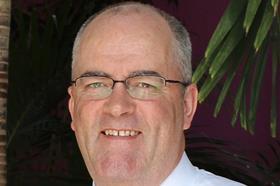 Wates has confirmed its infrastrucutre managing director Terry O'Connor has exited the business after just five months in the post.
The contractor appointed O'Connor (pictured) in August to spearhead its expansion into the infrastructure market, an area in which the contractor did not previously have a presence.
A spokesperson for Wates confirmed O'Connor's departure, but said its strategic review "of opportunities in new and adjacent markets is very much ongoing".
The spokesperson said: "Following the appointment of Terry O'Connor as managing director of infrastructure in August this year, the Wates Group can confirm that Terry will be leaving Wates with effect from January.
"Terry's appointment formed part of Wates' wider strategy to identify opportunities for growth, one of which is the increasing investment in roads and rail. Wates' strategic review of opportunities in new and adjacent markets is very much ongoing."
Before joining Wates O'Connor was previously regional managing director at Alfred McAlpine Civil Engineering, where he broadened the firm's focus from highways to rail, water, and civil engineering.
O'Connor has also held senior roles at Miller Group.
At the time of O'Connor's appointment in August Wates had said the hire did not necessarily mean the firm would enter into the infrastructure market, as O'Connor's role at that stage was strategic.