Author of influential report into industry dies aged 74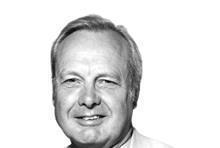 CITB chairman James Wates has paid tribute to Sir Michael Latham who has died aged 74.
Latham (pictured) served as the head of the training body for eight years until 2010 but is best known for his report into the construction industry back in the 1990s.
Called Constructing the Team, the report, which was better known as the Latham Report, was published in 1994 having being commissioned by the then Conservative government.
Its brief was to review the procurement and contractual arrangements in the industry with Latham, a former Tory MP, condemning the industry for a number of bad practices saying it was too adversarial, fragmented and was incapable of delivering for its clients.
Wates said: "Sir Michael Latham was a tremendously respected and liked figure in the construction industry.
"His commitment to and passion for the industry was clear to all of us who worked with him. He was a tremendous champion for collaboration and modernisation in the sector, and we have all benefited tremendously from his work and from knowing him personally."
Latham's report helped pave the way for another equally influential report written by industrialist Sir John Egan called Rethinking Construction which came out in 1998.
Egan, a former chairman of Jaguar cars, was commissioned by the then deputy prime minister John Prescott to make recommendations to improve efficiency in the industry.
A former Building columnist, Latham stood down as an MP ahead of the 1992 general election and later took up chairman and deputy chairman roles at Willmott Dixon.