Building will train apprentices for defence contractor's submarine division at Barrow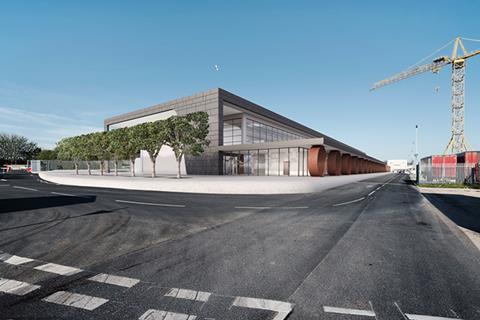 Wates Construction has picked up a £21.3m contract to build BAE Systems' new apprentice training facility in Barrow on the Cumbrian coast.
The Central Training Facility for BAE's submarines business will house a new teaching block complete with reception, classrooms and offices. It will also include a central 'street' with welfare facilities, craft workshops, changing rooms and a restaurant.
The new centre is intended to boost the business's existing submarine trade labour pool. Construction is expected to commence later this month.
Tony Johns, managing director of BAE Systems Submarines, said: "The new facility will provide a modern learning environment to supplement the training our apprentices already receive."
The new training facility is the latest in a line of projects delivered by Wates on behalf of BAE and follows the recent completion of the first new building in the redevelopment programme to transform the nearby Barrow shipyard.