Wates urges government to use empty estate resources to ease pressure on school places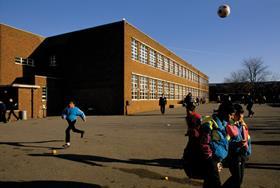 New primary schools should be built into existing and under-used public buildings, contractor Wates has urged.
In a white paper on the construction needs of the education sector by 2050, titled "Class of 2050: A Vision for the Future of UK Schools", published this week, Wates recommends the government consider incorporating new primary schools into public buildings or secondary schools which have a falling roll, to ease the acute pressure for primary school places.
It also urges the government to consider updating design standards to reflect the estimated demand for flexibility in teaching, allowing teachers to use classrooms to deliver both lecture-style teaching and smaller tutorials.
The report also said businesses should work more closely with schools both locally and nationally to "normalise" the world of work for young people.