Planning awarded to multi-million pound redevelopment of cheese home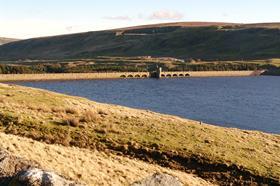 The factory behind production of Wensleydale cheese will stay in the Yorkshire Dales after the national park authority approved its multi-million pound redevelopment.
The cheese – much-loved by Wallace and Gromit – has been produced at the Wensleydale Creamery for the past 60 years and in the area since 1150, according to the company.
The redevelopment will create a new cheese production plant, visitor centre, smoke house and offices.
The announcement follows press reports the Creamery may have had to to move if planning was not granted.
The Wensleydale Creamery's managing director, David Hartley, said: "The decision recognises and supports our ambition to invest in our business to ensure efficiency, capability and sustainability, but most importantly create a viable legacy for cheesemaking in Wensleydale for future generations.
"We have been producing cheese from the current creamery building for 60 years and our exciting re-development plans will contribute to the sustainable growth of our business and in turn the Wensleydale economy.
"The backing of the Yorkshire Dale National Park is the first stage in our plan to deliver a showcase facility for handcrafted cheese production and as a tourism destination for fans of the brand that we are truly proud of."