Demolition contractors to send in bids for £3m deal in early July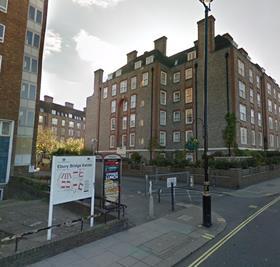 Westminster city council has given demolition contractors until early July to send in bids for the first phase of work that will kick off a major housing development in the shadow of the upmarket residential job being built by Mace and Multiplex at Chelsea Barracks.
Work involves redeveloping the Ebury Bridge Estate (pictured) on the Ebury Bridge Road under a masterplan led by Arup.
The estate is one of the borough's oldest with the majority of the buildings having being built in the 1930s.
In a contract notice published on the OJEU, firms have been told to send in bids by 5 July for the work which involves tearing down the estate and preparing the site to build 750 new homes.
The development will sit across the road from the £1bn Chelsea Barracks scheme in west London which is being developed by Qatari Diar and will have 34 houses, 329 apartments and a 90-bedroom hotel.