Premier Inn and Costa Coffee operator outlines five-year growth plans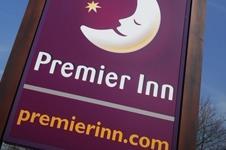 Hotel and restaurant operator Whitbread plans to open more than 200 new hotels in the UK by 2020 and further grow its Costa Coffee chain, the company has revealed.

Outlining its results for 2014-15, the firm said it would invest £700m in capital schemes over the next 12 months, up from £565m in the past financial year.

Whitbread currently has 697 UK hotels, with just over 59,000 rooms. It said the target for 2020 was 900 hotels with around 85,000 rooms in total, adding that the London market would be a "key focus" of its expansion.

The company said its 2015-16 pipeline envisaged the opening of around 5,500 new hotel rooms, and 250 new branches of Costa Coffee.
Whitbread added that around £100m of its capital plans for the current financial year would involve the provision of "700-800 Costa express machines", roughly doubling the number it installed over the past financial year.
The company currently has 1,931 Costa Coffee shops, but did not specify a target number for 2020.
Chief executive Andy Harrison said the capital programme showed the firm was "continuing to invest in strengthening our brands and organic network growth".
Harrison also announced his decision to retire from Whitbread after five years as chief executive.
The firm's results showed underlying profit before tax of £488.1m in 2014-15, an increase of 18.5% on 2013-14. Revenue was up 13.7% from £2.3 to £2.6bn over the same period.