Lakehouse and Keepmoat win most places on London-wide public sector framework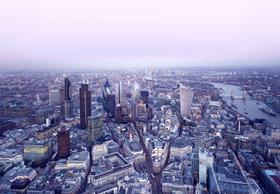 Twenty-five contractors including Mace, Kier, Willmot Dixon, Lakehouse and Wates have won places on a London-wide £4bn major works framework.
The framework has been dominated by Lakehouse and Keepmoat, who won places on several package lots. The framework, run by Haringey council on behalf of all 33 London boroughs, covers public sector projects including housing and education schemes.
Lots have been split into three sizes, from £100k to £1m, from £1m to £5m and £5m-plus. The framework is expected to deliver approximately £1bn of work each year until 2019. Wates, Keepmoat, Geoffrey Osborne, Lakehouse and Higgins scooped places on all nine of the £5m+ package lots, which are available for all local authorities.
Durkan, Lakehouse, Mulalley and Company and Kind & Co were selected for major projects worth over £5m for housing.
LCP Major Contracts table
North London
Barnet, Camden, Enfield, Hackney, Haringey, Islington
Housing lots
Education & others lots
£100k-£1m
£1m–£5m
£5m plus
£100k-£1m
£1m–£5m
£5m plus
tba
tba
tba
Cosmur Construction (London)
Barnes Construction
Geoffrey Osborne
tba
tba
tba
Diamond Build
Geoffrey Osborne
Higgins Construction
tba
tbe
tba
Keepmoat Regeneration
Keepmoat Regeneration
Keepmoat Regeneration
tba
tba
tba
Kind & Co. (Builders)
Kind & Co. (Builders)
Kier Construction
tba
tba
tba
Lakehouse Contracts
Lakehouse Contracts
Lakehouse Contracts
tba

tba
tba
MBS Contracting Services
Mulalley and Company
Mace
tba
tba

tba
Mulalley and Company
T&B (Contractors)
Wates Construction
tba
tba
tba
Shaylor Group
Wates Construction
Willmott Dixon
tba
tba
tba
T&B (Contractors)
tba
tba
tba
VINCI Construction

East London

Barking and Dagenham, Havering, Newham, Redbridge, Tower Hamlets, Waltham Forest

Housing lots
Education & others lots
£100k-£1m
£1m-£5m
£5m plus
£100k-£1m
£1m-£5m
£5m plus
tba
Cosmur Construction (London)
Durkan
Cosmur Construction
Barnes Construction
Geoffrey Osborne
tba
Durkan
Geoffrey Osborne
Diamond Build
Geoffrey Osborne
Higgins Construction
tba
Geoffrey Osborne
Higgins Construction
Keepmoat Regeneration
Keepmoat Regeneration
Keepmoat Regeneration
tba
Keepmoat Regeneration
Keepmoat Regeneration
Kind & Co. (Builders)
Kind & Co. (Builders)
Kier Construction
tba
Kind & Co. (Builders)
Kind & Company (Builders)
Lakehouse Contracts
Lakehouse Contracts
Lakehouse Contracts
tba
Lakehouse Contracts
Lakehouse Contracts
MBS Contracting
Mulalley and Company
Mace
tba
Mulalley and Company
Mulalley and Company
Mulalley and Company
T&B (Contractors)
Wates Construction
tba
Wates Construction
Wates Construction
Shaylor Group
Wates Construction
Willmott Dixon
T&B (Contractors)
Barnes Construction
VINCI Construction
Geoffrey Osborne

South East London

Bexley, Bromley, Croydon, Greenwich, Lambeth, Lewisham, Southwark

Housing
Education & others
£100k-£1m
£1m–£5m
£5m plus
£100k-£1m
£1m–£5m
£5m plus
Cityline Construction
Cosmur Construction
Durkan
Beardwell Construction
Geoffrey Osborne
Geoffrey Osborne
Cosmur Construction (London)
Durkan
Geoffrey Osborne
Cosmur Construction
Interserve Construction
Higgins Construction
Cuttle Construction
Geoffrey Osborne
Higgins Construction
Cuttle Construction
Keepmoat Regeneration
Keepmoat Regeneration
Keepmoat Regeneration
Keepmoat Regeneration
Keepmoat Regeneration
Diamond Build
Kind & Co. (Builders)
Kier Construction
Kind & Co. (Builders)
Kind & Co. (Builders)
Kind & Company (Builders)
Keepmoat Regeneration
Lakehouse Contracts
Lakehouse Contracts
Lakehouse Contracts
Lakehouse Contracts
Lakehouse Contracts
Kind & Co. (Builders)
Mulalley and Company
Mace
Lengard
Mulalley and Company
Mulalley and Company
MBS Contracting
T&B (Contractors)
Wates Construction
MBS Contracting Services
Wates Construction
Wates Construction
Mulalley and Company
Wates Construction
Willmott Dixon
Mulalley and Company
Shaylor Group
Willmott Dixon
Standage & Company
T&B (Contractors)
VINCI Construction

South West London

Kingston, Merton, Richmond, Sutton, Wandsworth

Housing
Education & others
£100k-£1m
£1m-£5m
£5m plus
£100k-£1m
£1m-£5m
£5m plus
Cityline Construction
Cosmur Construction
Durkan
Cosmur Construction
Geoffrey Osborne
Geoffrey Osborne
Cosmur Construction (London)
Durkan
Geoffrey Osborne
Diamond Build
Interserve Construction
Higgins Construction
Cuttle Construction
Geoffrey Osborne
Higgins Construction
Keepmoat Regeneration
Keepmoat Regeneration
Keepmoat Regeneration
K & A Construction
Keepmoat Regeneration
Keepmoat Regeneration
Kind & Co. (Builders)
Kind & Co. (Builders)
Kier Construction
Keepmoat Regeneration
Kind & Co. (Builders)
Kind & Company (Builders)
Lakehouse Contracts
Lakehouse Contracts
Lakehouse Contracts
Kind & Co. (Builders)
Lakehouse Contracts
Lakehouse Contracts
MBS Contracting Services
Mulalley and Company
Mace
Lakehouse Contracts
Mulalley and Company
Mulalley and Company
Mulalley and Company
T&B (Contractors)
Wates Construction
Lengard
Wates Construction
Wates Construction
Shaylor Group
Wates Construction
Willmott Dixon
MBS Contracting
T&B (Contractors)
Willmott Dixon
Mulalley and Company
VINCI Construction

West London

Brent, City of London, Ealing, Harrow, Hammersmith and Fulham, Hillingdon, Hounslow, Kensington and Chelsea, Westminster

Housing
Education & others
£100k-£1m
£1m-£5m
£5m plus
£100k-£1m
£1m–£5m
£5m plus
Cityline Construction
Cosmur Construction
Durkan
Cosmur Construction
Geoffrey Osborne
Geoffrey Osborne
Cosmur Construction (London)
Durkan
Geoffrey Osborne
Diamond Build
Interserve Construction
Higgins Construction
Cuttle Construction
Geoffrey Osborne
Higgins Construction
Keepmoat Regeneration
Keepmoat Regeneration
Keepmoat Regeneration
K & A Construction
Keepmoat Regeneration
Keepmoat Regeneration
Kind & Co. (Builders)
Kind & Co. (Builders)
Kier Construction
Keepmoat Regeneration
Kind & Co. (Builders)
Kind & Company (Builders)
Lakehouse Contracts
Lakehouse Contracts
Lakehouse Contracts
Kind & Co. (Builders)
Lakehouse Contracts
Lakehouse Contracts
MBS Contracting Services
Mulalley and Company
Mace
Lakehouse Contracts
Mulalley and Company
Mulalley and Company
Mulalley and Company
T&B (Contractors)
Wates Construction
Lengard
Wates Construction
Wates Construction
Shaylor Group
Wates Construction
Willmott Dixon
MBS Contracting
Willmott Dixon
Mulalley and Company