Winners include Mace, Kier and Morgan Sindall
Seven contractors have won places on Scape's £14bn construction frameworks for major projects.
Kier, Morgan Sindall, Graham, Willmott Dixon, McLaughlin & Harvey, John Sisk & Son and Mace have been appointed to deliver work under the framework for England, Wales and Northern Ireland, which is worth up to £12bn.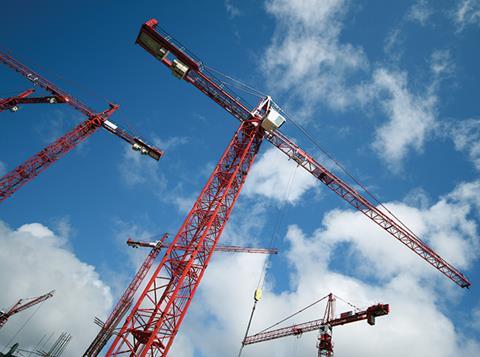 Mace secured the highest value lot, covering projects worth more than £75m.
Willmott Dixon and Kier are the only firms on the existing version of the framework to be included on the new iteration, with neither Robertson, Wates nor Lendlease surviving the transition.
Meanwhile, Morgan Sindall, Kier and McLaughlin & Harvey won places on the organisation's £2bn Scottish framework.
The four-year frameworks – which are available for use by all public-sector organisations – will be used on new-build and refurbishment projects of all values between 2021 and 2025.
> Explainer: Scape bosses on changes under the new frameworks
The frameworks have been designed to be closely aligned to the Construction Playbook and have a focus on climate action response via the built environment.
Scape said clients would benefit from the frameworks' parallel lotting structure, which provides a choice of delivery partners at different project values while retaining the free early engagement and direct award options.
Clients will be able to use Scape's new lifecycle contract form as well, which will allow for both retrofit and new build, supporting firms with energy conservation and the operational efficiency and performance of their assets beyond the construction phase for up to five years.
The new feature, which is part of the frameworks' "net zero ready" offer, will help build and validate a client's business case for low-carbon buildings and address the historic performance gap between design aspiration and in-use performance of assets.
Full frameworks
Scape Construction framework
Framework value: £12bn

Lot

Successful contractor

Lot 1 | England & Wales

Project value: £0 - £7.5m

Morgan Sindall

Lot 2 | England & Wales

Project value: £0 - £7.5m

Kier

Lot 3 | England & Wales

Project value: £7.5m - £75m

Willmott Dixon

Lot 4 | England & Wales

Project value: £7.5m - £75m

Morgan Sindall

Lot 5 | Northern Ireland

Project value: £0 - £7.5m

Graham

Lot 6 | Northern Ireland

Project value: £7.5m - £75m

McLaughlin & Harvey

Lot 7 | England, Wales & Northern Ireland

Project value: £75m+

John Sisk & Son

Lot 8 | England, Wales & Northern Ireland

Project value: £75m+

Mace
SCAPE Scotland Construction framework
Framework value: £2bn

Lot

Successful contractor

Lot 1 | Scotland

Project value: £0 - £7.5m

Morgan Sindall

Lot 2 | Scotland

Project value: £0 - £7.5m

Kier

Lot 3 | Scotland

Project value: £7.5m+

Morgan Sindall

Lot 4 | Scotland

Project value: £7.5m+

McLaughlin & Harvey