A long-awaited funding deal for the £100m fit-out of Woolwich Crossrail station has finally been agreed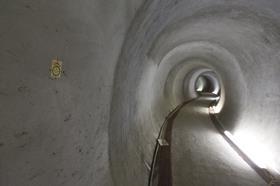 The Department for Transport and Transport for London today confirmed that Crossrail services will call at Woolwich following the conclusion of a funding agreement for the completion of the station.
An £80m skeleton station was completed in February, but the fit-out has been dependent on Transport for London, the government, Berkeley Homes and Greenwich council thrashing out a funding package for the fit-out works.
Transport for London set a deadline of this month for a funding package to be agreed and did not discount the possibility of trains running through the empty box without stopping if a funding agreement for the fit-out could not be reached.
As Building revealed earlier this week, following long negotiations, the deal was close to being agreed.
The deal involves Berkeley Homes contributing £54m, with further contributions from TfL and Greenwich council, through a Greater London Authority grant and developer contributions.
Any further funds required to make the station fully operational will be provided by Crossrail from its existing budget.
Crossrail will now proceed with the procurement process for the station fit out, which will mean the station can open, alongside the rest of the central section of the Crossrail route, in December 2018. T
An OJEU notice will be published this week, with an invitation to tender is expected to be issued in late 2013.
Work is expected to start in late 2014 ready for the station to be operational at the end of 2018.