Hochtief's work at Hayes & Harlington and Southall could run into 2021
Work being carried out at two of the stations on Crossrail's western arm is at risk of running into 2021, London Assembly documents have revealed.
Construction work is being carried out at six stations between Acton Main Line and West Drayton and is due to be finished by the end of this year.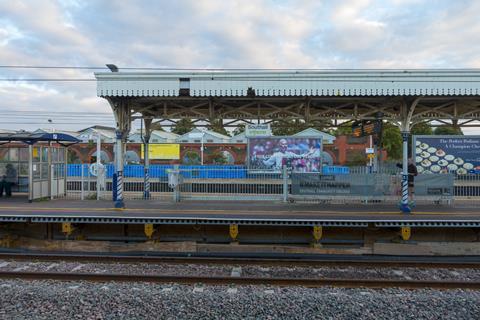 Hochtief won a £40m contract to upgrade Hayes & Harlington, West Drayton and Southall stations last January, while Graham was handed a £47m for similar work at Acton, West Ealing and Ealing Broadway stations.
But a letter from Network Rail chief executive Andrew Haines to London Assembly transport committee chair Navin Shah admitted work at two of Hochtief's stations is in danger of falling behind.
Haines said: "There is a risk that the works at Hayes & Harlington and Southall stations will not be complete until the first quarter of 2021 but we are working with our contractors to minimise any potential delay."
The firm is responsible for the construction of new buildings at both locations, which are on the section of line between Reading and Paddington where Crossrail services began last December.
Haines also provided an update on work being carried out by VolkerFitzpatrick at Ilford and Romford stations on the eastern section of the route, saying the projects are on track to be completed on time.
Work at Ilford is due to be finished by December 2020, while Romford will be finished early next year.
The full Crossrail service is due to start by May 2022.