Surveyees report deteriorating credit conditions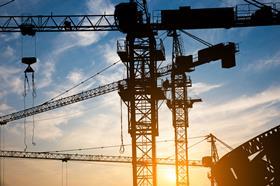 Workloads have continued to grow but Brexit uncertainty about the economy is looming large, according to the latest RICS survey.
The third quarter saw strong demand in housing and infrastructure – sectors boosted by the government in the forms of Help to Buy and projects such as HS2, Hinkley Point C and the Heathrow expansion.
From July-October, 20% more chartered surveyors reported that their workloads had risen rather than fallen, up from 15% in the second quarter.
And this figure reached 30% in private housing workloads, although the figure for public housing slowed from 12% to 7%.
But a gloomy outlook for the UK economy, mired in a Brexit impasse, has reduced optimism for the construction sector, with respondents concerned over softening growth and reporting more pressure on tender prices.
Jeffrey Matsu, RICS senior economist, said: "Recent Brexit-related indecision has added considerably to this uncertainty, but whatever the outcome, the pace of growth is expected to decelerate if only due to cyclical market conditions."

Financial constraints continue to dog firms, with 75% saying it is the biggest impediment to growth. This is compounded by a tigthening of access to credit, with 12% more respondents reporting a deterioration rather than improvement in borrowing conditions.