Survey says uncertainty over Brexit outcome is beginning to bite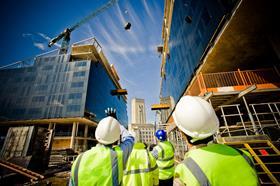 The volume of work on commercial and industrial schemes did not grow at all in the fourth quarter of 2018, according to the latest RICS survey data.
The sectors are in standstill for the first time in six years as firms postpone investment decisions in the run-up to an unknown Brexit outcome.
Jeffrey Matsu, RICS senior economist, said: "The protracted uncertainty engendered by the Brexit impasse is becoming ever more apparent with workloads in the commercial and industrial sectors grinding to a standstill."
Across construction, a net balance of 11% of firms saw workloads grow in the fourth quarter – down from 20% in the July-September period.
But housing continued to outstrip other parts of construction, with a net 20% of the contributors to the report saying they saw a rise in activity in private housing.
Those reporting an increased public housing workload grew to a 14% net balance, while the non-housing public workloads slumped to 8%.
Infrastructure activity remained stable with an 18% net balance of companies reporting growing work, while the rail and energy subsectors saw their sharpest increase in two years.
Matsu added that surveyors also needed access to overseas workers to fill vacancies at businesses.
"With surveyors reporting a ramping up of new hiring even despite a moderation in business enquiries, continued access to a qualified pool of non-UK workers to support this growth will be as important as ever," he added.