The £46m observation tower on Brighton beach stands at 168m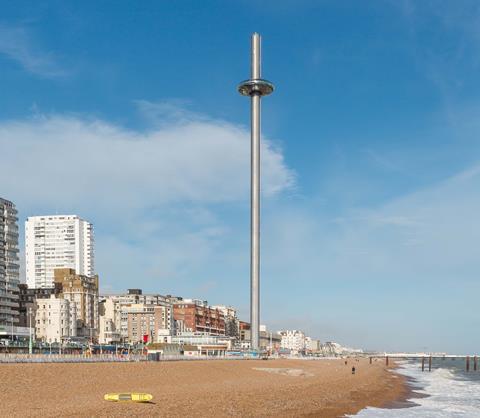 A Marks Barfield designed tower in Brighton has reached its maximum height of 162m for the first time, meaning the tower will hit a world record when it is completed.
Set to open this summer, the £46m tower will be the world's tallest moving observation tower when it opens on Brighton beach.
It also holds the world record for being the world's most slender tower, with a diameter of just 3.9 meters at its widest point.
The tower will include an observation pod that rises from ground level to 138m above the beach.
Marks Barfield co-founder David Marks said the project had hit a "major milestone" in reaching the height and added it will now go into the testing and commissioning phase.