Canada-based WSP formally takes over Balfour Beatty's consultant arm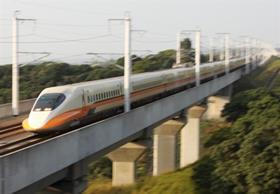 Consultant WSP has completed its £820m purchase of Balfour Beatty's consulting arm Parsons Brinckerhof.
The firms closed the deal today after WSP paid cash for all the shares in Parsons Brinckerhoff.
Shares in the combined company will start trading on Monday.
The acquisition will add 170 offices and nearly 13,500 employees on five continents to Canada-based WSP, covering the transportation, power, energy, community development, water, mining and environment sectors.
WSP said the combined firm will boast 31,000 employees and revenue of CAN$4.5bn (£2.5bn).
The sale was approved by Balfour Beatty share holders earlier this week.
WSP announced today that Parsons Brinckerhoff's chief executive George Pierson was appointed an executive director of the combined firm, though he will move to a non-executive director post at the end of the year.
Pierre Shoiry, president and chief executive of the new combined entity, said the acquisition made WSP and "industry leader, with the ability to deliver more expertise and services" to its customers
He added: "We will now focus on combining our respective businesses and on generating revenue synergies, such as in the rail sector where we see an opportunity to combine WSP's expertise in above ground station and platform design, with Parsons Brinckerhoff's expertise in tunnelling and underground technology or in the aviation sector, where our expertise in land and air sides are complementary."